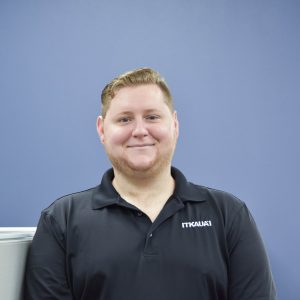 Matt joined IT Kauai in June 2016. He graduated from Columbia International University and had previous experience as an AV and IT technician. Matt is a certified 3CX Intermediate Phone System Engineer. He specializes in networking, system administration, and cloud engineering.
Jonah grew up on Kauai and joined the company in October 2018 as a part of the Support team. He transitioned to the Projects team as Lead Project Engineer and is a 3CX Advanced Certified Engineer. Jonah served as an Infantryman in the US Marine Corps for 5 years. He was deployed to various parts of West Africa and achieved the rank of Sergeant before returning to Kauai.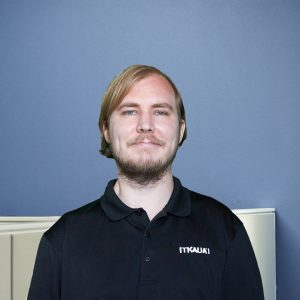 Logan manages IT Kauai's clients on Oahu from our office in downtown Honolulu. He is a 3CX Certified Engineer and is working on his CompTIA Network+ certification. Originally from Wisconsin, his family moved to Kauai in 2001. Logan previously worked at Blackhawk Security and Omao Tech. Outside of work, he dabbles in robotics.
Network operations center engineer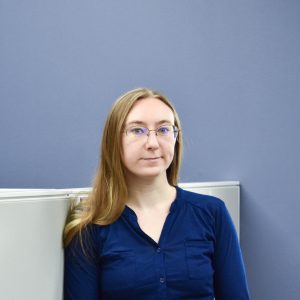 Lex manages and monitors client backups and occasionally helps out on Support tasks. She moved to Kauai from Ithaca, New York when she was 14. While in high school, she worked as an intern at IT Kauai. She then went on to earn a degree in Computer Science from the University of Hawaii, Manoa. Lex held various IT positions on campus before joining IT Kauai in December 2018.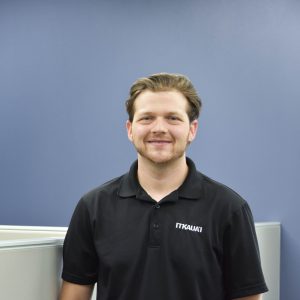 Griffin joined IT Kauai in August 2019 and brings 10 years of hardware and software experience. Originally from Indianapolis, he moved to Kauai in 2010 and previously worked as an Apple Certified Macintosh Technician. He has a degree in Electronics Technology and plans to further his education at University of Hawaii West Oahu. Currently, Griffin is part of the Support Team.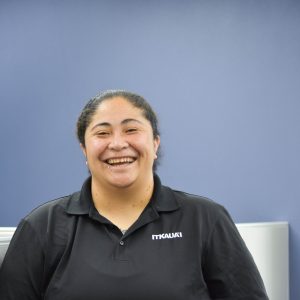 Shana joined IT Kauai in May 2020. She is currently working in both Projects and Support teams. Shana travels between the islands to offer managed services to customers.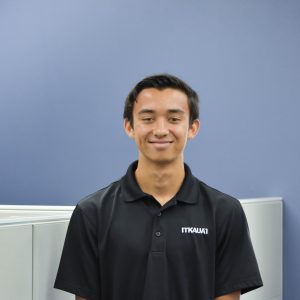 Spencer was an IT Kauai intern from May through August 2017 and became a technician in June 2018. He graduated from Kapaa High School in May 2020 and will be pursuing a degree in Computer Science at California Polytechnic University in San Luis Obispo in the fall of 2020.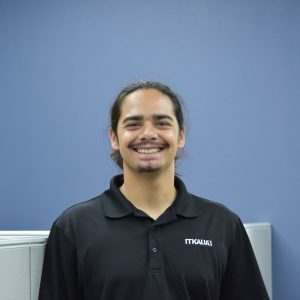 Anthony joined the IT Kauai Support team in July 2019. He is originally from California and has moved between the Support team to Projects. In addition to working on the Projects team, he helps with bench work.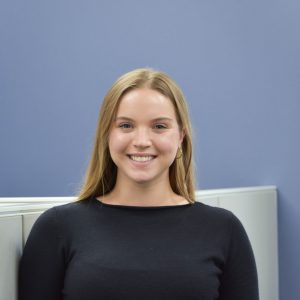 While on a summer break from her business studies, Julia became an intern at IT Kauai in 2019 and worked on software implementation. Since rejoining the team in May 2020, she has taken on a role in Business and Web Development. She has MOS PowerPoint and Excel certifications as well as a VITA tax certification. 
hr and accounting manager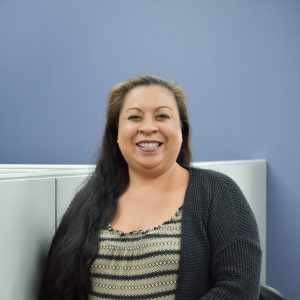 Denise oversees all of Accounts Payable, Accounts Receivable, Procurement, Payroll and Human Resources. She has been a Kauai resident for over 25 years and joined IT Kauai in November 2007. With over 27 years of industry experience working for companies like Maxim Healthcare and Pahio Resorts, Denise helps manage our office administration to keep things running smoothly.
Outside of the office, Denise balances her time between family and community volunteering. She is very involved in managing the Boys' Soccer and Volleyball teams for Kapaa High School and loves spending time outdoors. You can often find her working in her vegetable garden or having quality family time at the beach.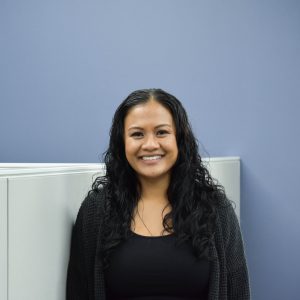 Esther joined IT Kauai in March 2019. Born and raised on the island, she has a degree in Office Administration and Technology from Kauai Community College. She has over 8 years of IT service desk experience at Spectrum, Oakley, and the ASICS America Corporation. When not busy leading the Support team, Esther spends valuable time with her two sons.