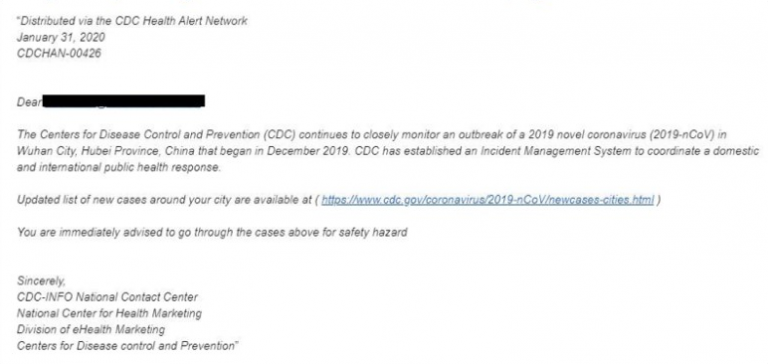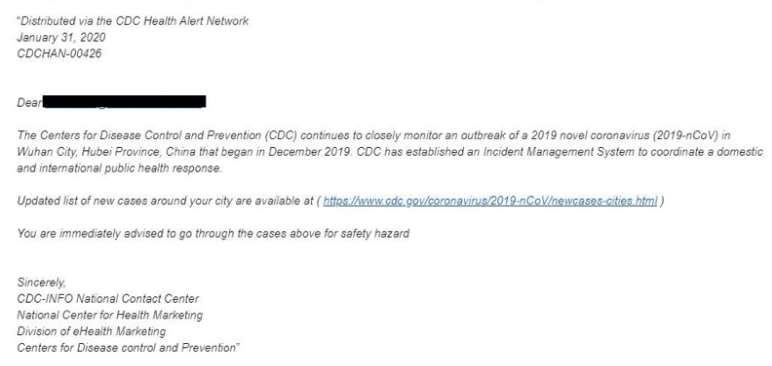 COVID-19 has opened the doors for an increased volume and frequency of phishing emails. Scammers are taking advantage of people during this uncertain time to obtain either their email passwords or personal information.  Above is an example of an email that appears to be from the CDC, but the link it contains will take you to a malicious site or download malware to your device. You should always be weary of links in your inbox, but especially if you suspect the email could be fraudulent, do not click on it. A good tip is hovering over the link before clicking on it, so that you can see the web address it will take you to. The URLs won't always be obvious, but you may be able to spot it. 
Another type  of phishing email may look like this:

Emails like this one encourage employees to directly download "a new work policy". Instead of taking coronavirus information and updates from possible scammers always visit reputable websites, like the ones listed below. The bottom line of phishing emails is you should be okay if you did not interact with the email in any way. If you entered personal information or login credentials, call us right away. Questions or concerns? Give us a call. 
Reputable COVID-19 information: